IntelliTrac has the required experience in many industry verticles including prisoner transport, pharmaceuticals, tobacco, alchohol, cash in transit, palm oil & high value electronic goods.
IntelliTrac not only displays the location of cargo in real time, but may also alert instantaneously if:
SOS Buttons are pressed
Planned routes are deviated
Trailers are unhitched
Trailers are not in live sync tracking with prime mover
Doors or hatches are opened in transit
Doors or hatches are opened outside allowable areas or times
Fuel or other liquid levels change quickly (fuel theft in transit)
Temperatures fall out of spec. eg: Refrigerated goods cargo doors opened
IntelliTrac also provide container tracking, pallet tracking as well as cash box tracking
Contact Us For More Information
Tracking sensitive cargo requires advanced GPS Tracking & Telematics devices such as IntelliTrac's IT300 Elite range of products, coupled to state of the art software such as IntelliTrac's Hawk software platforms.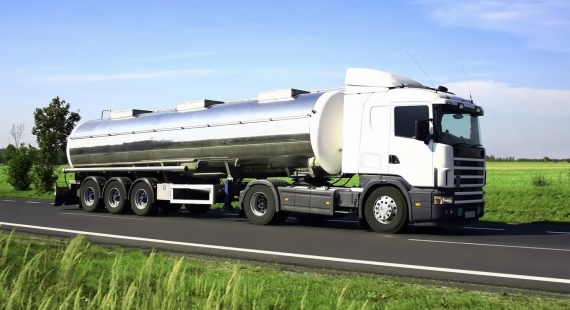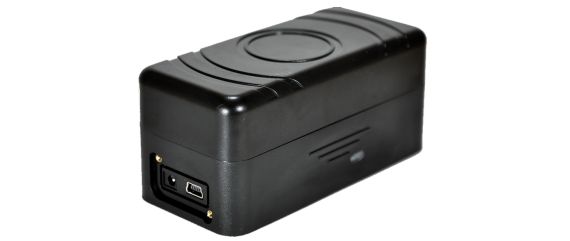 "IntelliTrac Evolve"
Tough Cargo Security
"Evolve" is a tough & tamper proof magnetic mount battery operated GPS tracking device.
It's great for stealth tracking of pallets or cartons.
"Evolve" provides tamper & low battery alerts to ensure you are informed when recharging is required.
"Evolve's" flexible configuration is able to provide GPS position updates at certain times each day & can also be configured to additionally provide continuous live tracking when the asset is in motion.
IntelliTrac Elite is the 4th generation flagship IVMS telematics device by IntelliTrac. It features cutting edge technology & functionality such as:
Live GPS Tracking with optional fallback to SatComs
Driver Identification - No Swipe No Start
In Cabin SOS button & Portable SOS/Man Down Pendant
Trailer hitch & Unhitch Detection
Trailer Identification
Trailer To Prime Mover Location Tracking Synchronisation
Door Open Detection
Cargo Temperature Monitoring
Tampering with tanker contents
Fuel theft
Off Route Alerts
Usage outside of operational times & areas
Rollover detection
Interface to 3rd party security systems
Interface to Video Recorders CCTV with Live Streaming
"IntelliTrac Elite"
Driver & Cargo Security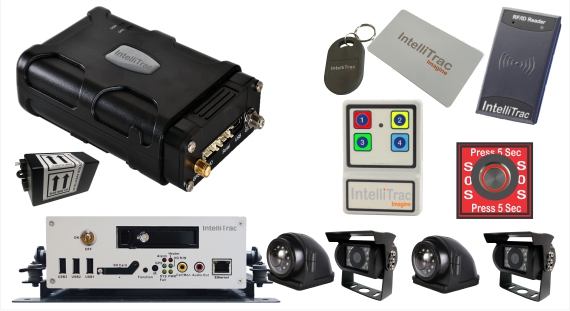 Live Video Streaming On Demand
IntelliTrac's Mobile Digital Video Recorder provides the following live streaming options:
Live Video Stream on critical events such as SOS, Off Route etc.
Live Video Stream up to 4 cameras at once
Stream up to 4 cameras from one vehicle
Stream selected cameras from up to 4 vehicles at once