IntelliTrac Driver Behaviour Coaching Systems
IntelliTrac's In Cabin Driver Coaching System connects directly to the IntelliTrac Elite GPS Tracker via 2.4GHZ RF communications and provides instant audio visual feedback to a driver's safety score based on harsh braking, Acceleration, Cornering and Over speeding. Instant audio/Visual feedback is provided to the driver when any breaches occur. The system also provides reminders to drivers to take their scheduled rest breaks. The solution is extremely efficient in changing driver behaviour culture within organisations very quickly.
IntelliTrac
Driver Behaviour Feedback Display
Driver behaviour coaching and feedback is available as a basic audio system, where tones are generated when harsh braking, acceleration, cornering or excessive speed are detected. Alternatively an audio visual display can be mounted in clear view of the driver to provide audio visual feed back of driving behaviour as well as instantaneous coaching.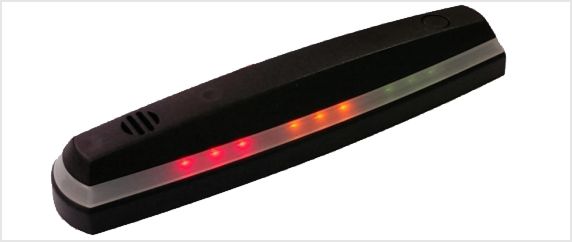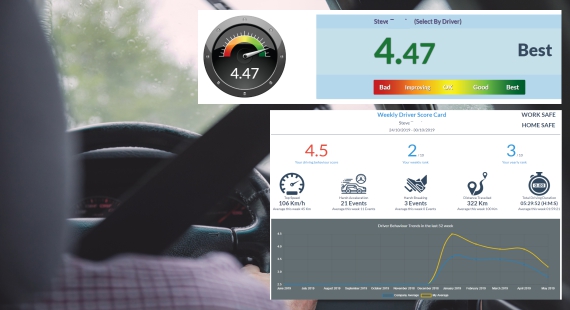 Driver Behaviour Analysis In Cabin Coaching
IntelliTrac provides a comprehensive driver behaviour analysis and in cabin coaching module which is flexible and Scalable to meet individual organisation requirements. The solution consist of the following building blocks:
Basic Driver Behaviour RAG scoring as based on the mining industry
Advanced Driver behaviour scoring based on the insurance telematics industry
Basic Audio/Visual in cabin coaching harsh braking, acceleration, cornering, hi speed
Advanced in cabin coaching via mobile data terminal advising posted speed limits
Driver behaviour dashboards with drill down reporting
Driver behaviour leader boards
Driver behaviour scorecards at an individual, departmental and organisational hierarchy